Aerial photogrammetric surveys at Lipari island pilot site.
Meetings and Events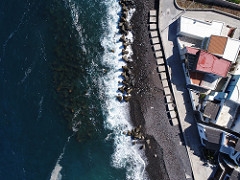 Date:
Thursday, 21 September 2017
00:00
On 21 September 2017, aerofotogrammetry flights were carried out in the pilot site of Lipari.
In particular, the beaches of Acquacalda, Canneto and Baia Portinenti have been detected with a drones that has safely flipped over these areas.
High-resolution images have been captured to allow coastal flooding scenarios caused by rising sea levels as a result of ongoing climate change and land subsidence.
We are thankful to the people of Lipari for their enthusiastic support.
Address
Lipari, 98050 Lipari ME
Italia

All Dates
Thursday, 21 September 2017

00:00